Exciting news for our Chalk N Pencils family! We have embarked on a new chapter in our journey and relocated to a fresh and vibrant location at Sunshine Plaza! Nestled in the heart of a thriving artistic community, with Nanyang Academy Fine Arts (NAFA), and School of the Arts (SOTA) nearby, we hope to continue providing our artists with endless possibilities for their artistic endeavours. 
Parents fear not! While your kids are letting their imaginations run free in the studio, take the opportunity to explore the surrounding areas and immerse yourselves in great food and leisure activities. Join us as we discover the delightful possibilities that await you just a stone's throw away from Chalk N Pencils! 
Delight your tastebuds at local eateries
Savour the culinary delights in and around Sunshine Plaza. Whether you are craving a comforting cup of coffee, a wholesome brunch or lunch, many cafés and restaurants are awaiting you that are sure to satisfy your palate.
Ume San 100 is a newly opened Japanese speakeasy on the second level of Fortune Centre. You won't miss it! Make your way up to the second level and you will find a row of vending machines. One of those doors will lead you to the speakeasy (psst, the middle one). Ume San is a 32-seater bar that is home to the largest collection of Umeshu in Singapore. They also serve a variety of food that you can try!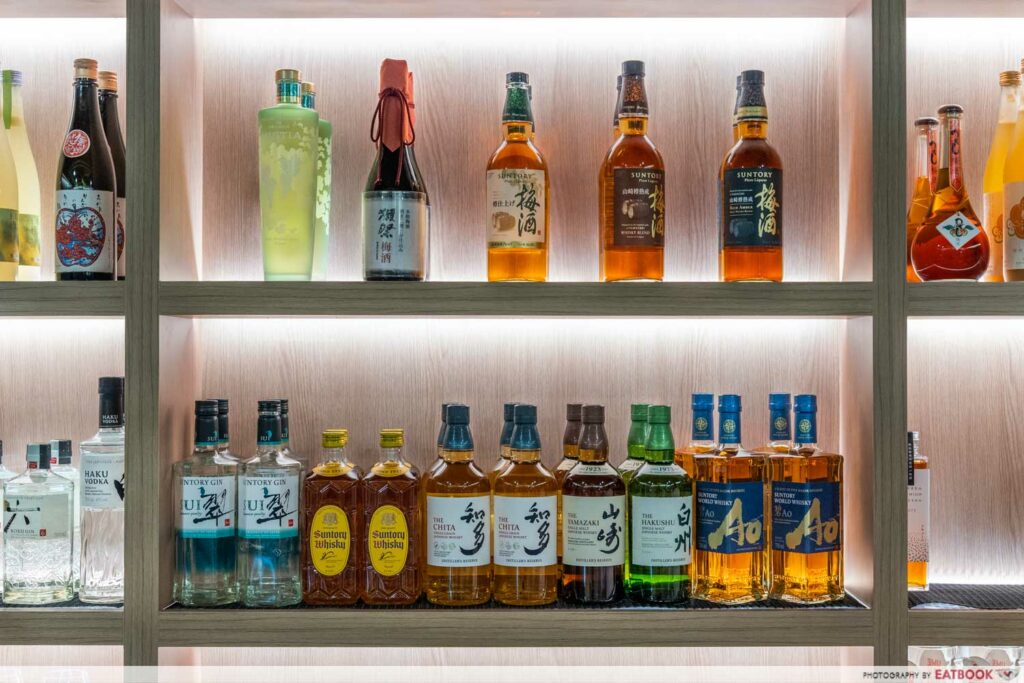 Ume San 100 claims to have the largest collection of umeshu in Singapore, carrying at least 40 varieties of the plum wine alone. If you tally these with the other liquors in the store, as well as the cocktails and drinks on the menu, you'd be looking at more than 100 drinks in total! Apart from these, the speakeasy also promises to bring in seasonal labels and top up the menu with seasonal drinks too, so you're really spoiled for choice here.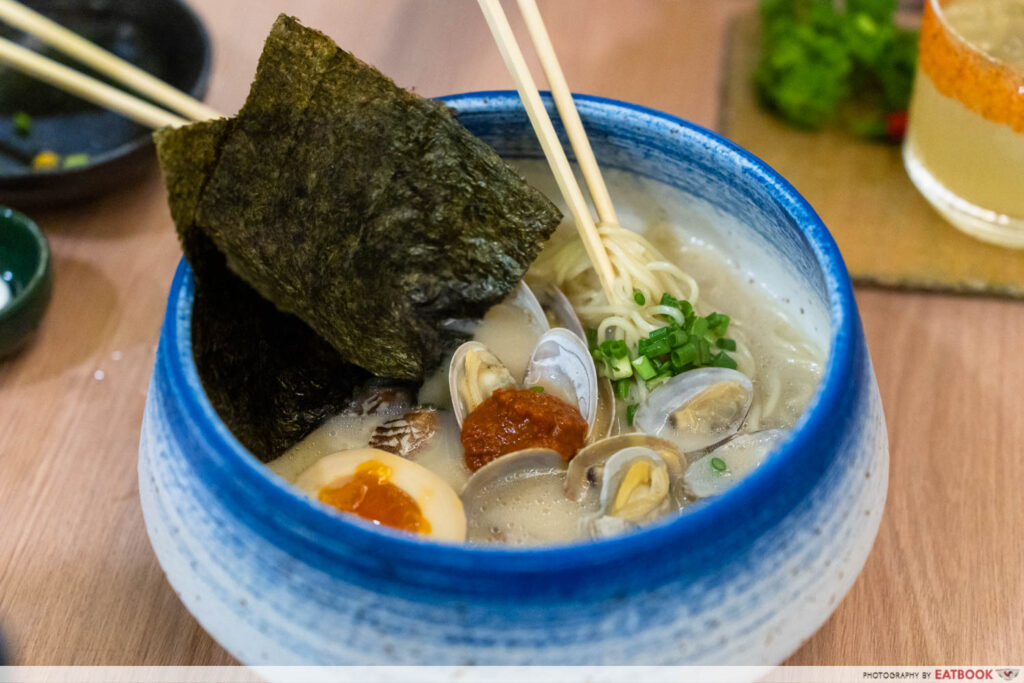 Angry Asari Soup Ramen. A soup-based ramen with chilli and Japanese braised pork belly, along with Asari clams.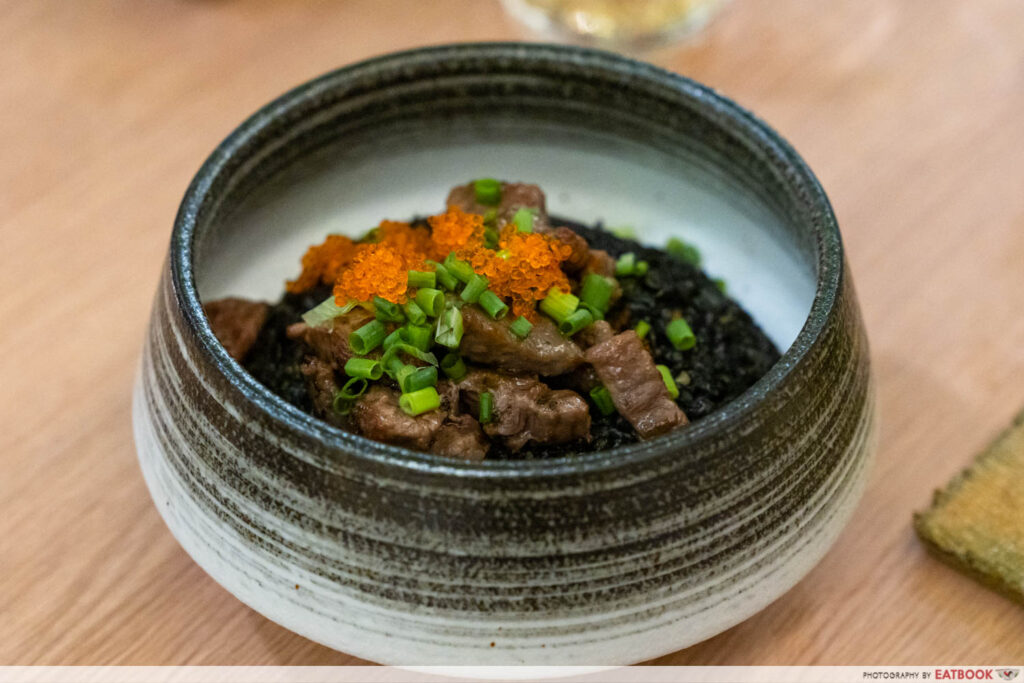 Wagyu is the New Black Chahan. A delectable dish of charcoal-infused rice, exuding a delightful aroma, combined with our unique house sauce, accompanied by succulent wagyu beef cubes lightly seasoned with salt and pepper, and garnished with savory umami tobiko. 
Victor's Kitchen, just a few doors down from our studio needs no introduction to people familiar with the area. They offer a variety of Hong Kong Dim Sum at affordable prices, each dim sum basket costing between $4 – $6. Some of the must try dishes here include: 
Steamed Carrot Cake w/ XO Sauce. Made to a traditional Hong Kong recipe, an absolute must-order if you are craving for savoury food.
Har Gow (Shrimp Dumplings). These steamed dumplings are filled with succulent shrimp that burst with freshness.
Steamed Custard Bun. Biting into these fluffy, golden buns reveals a velvety, molten custard center that is sure to bring joy to your tastebuds.
Victor's Kitchen
Opens: Tuesday to Sundays (10:30am – 8:30pm) 
Address: 91 Bencoolen St, #01-49 Sunshine Plaza, Singapore 189652
Tracy Juice Culture is another must try for health-conscious food enthusiasts and juice lovers alike! Its fresh and nutritious offerings will awaken your taste buds and nourish your body!
Fruit Juice Curry. Juice and curry? It may sound like an unlikely combination, but the vibrant flavours of the fruit juice and aromatic spices of traditional curry blends surprisingly well together and delights your senses.
Tracy's Special Mushroom Udon. From shiitake and oyster mushrooms to enoki and button mushrooms, each variety brings a unique texture and flavour, creating a fusion of mushroom goodness.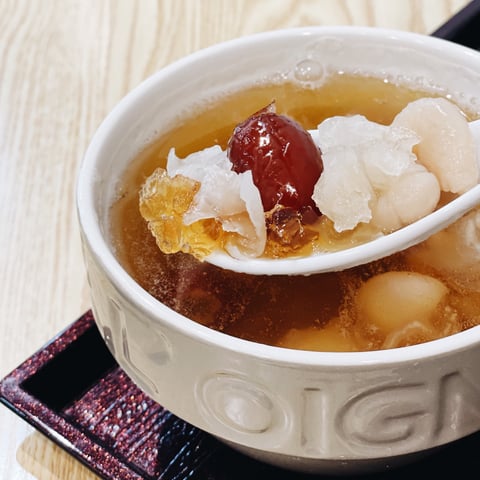 Peach Gum Cheng Tng. A nourishing dessert for you to cool down from the Singapore heat. It is infused with a medley of ingredients such as dried logan, white fungus, red dates, and barley.
Tracy Juice Culture
Opens: Daily (11:30am – 6:15pm)
Address: 190 Middle Rd, #01-34 Fortune Centre, Singapore 188979
4. Tipo Pizzeria e Trattoria
If you are yearning for an Italian dining experience, look no further than Tipo Pizzeria e Trattoria. Tipo captures the essence of Italy, offering delectable pizzas and classic Italian dishes that will transport you to the streets of Naples.
Medi Merguez. This dish invites you to indulge in the vibrant flavours of the Mediterranean. It is packed with harissa pomodoro topped with house made beef and lamb merguez, parmesan mousse, aubergines, kalamata olives, red onions and parsley.
Uni Gnocchi. The gnocchi, which is a traditional Italian potato dumpling, is meticulously crafted to achieve a soft and pillowy texture. Each bite reveals a delightful balance between a tender interior and a slight chewiness.
Tipo Pizzeria e Trattoria
Opens: Daily (11am – 10pm) 
Address: 155 Waterloo St, #01-08, Singapore 187962
Head on down to The Assembly Ground for coffee and main dishes such as pastas, burgers, and pizzas.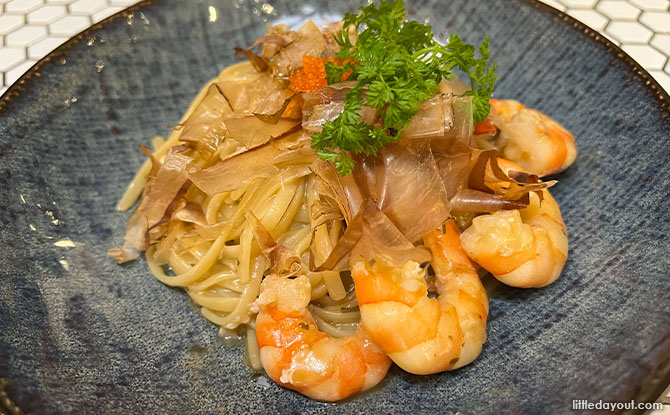 Umami Prawn Pasta. This dishes combines al dente spaghetti tossed in a savoury umami-packed sauce with succulent prawns. 
Assembly Burger. In between the toasted buns and melted cheese, crisp lettuce, tomato, and a tangy house-made sauce, is a juicy beef patty that is sure to leave your moth watering.
Truffle Scented Mushroom & Egg. Satisfy your cravings with the assortment of mushrooms with truffles. 
The Assembly Ground
Opens: Daily (10:30am – 6:30pm) 
Address: 2 Handy Rd, #01-21 The Cathay, Singapore 229233
Matchaya is a haven for Japanese dessert enthusiasts. Indulge yourself in some sweet treats that will certainly make your tummy happy.
Signature Koicha Milk. Koicha, which means "thick tea", is a highly concentrated form of matcha that is revered for its intense flavour and vibrant green colour, and is whisked together with velvety milk, creating a concoction of flavours and textures.
Hojicha Pâte à Choux. Known for its light and airy texture, this delightful creation takes the classic French pastry and infuses it with the distinct and comforting flavours of hojicha.
Signature Matchaya Parfait. Take your tastebuds on a journey of pure happiness with this visually stunning dessert. The parfait has a base of luscious matcha soft serve, providing a bittersweet taste.
Matchaya
Opens: Sunday to Thursday (1pm – 10pm), Fri/Sat (1pm-10:30pm) 
Address: 2 Handy Rd, #01-08 / 09 The Cathay, Singapore 229233
We dont gate keep here, Yat Ka Yan, is our favourite dessert shop located at Fortune Centre, specializing in traditional treats such as orh nee chendol, durian chendol, and luscious chee cheong fun. We love to come here after lunch for a chendol.
Yammy Chendol. For those with a fondness for taro desserts, the Yammy Chendol is an excellent choice. This delectable bowl features a generous serving of creamy yam paste layered over finely shaved ice, accompanied by luscious coconut milk, fragrant pandan jelly, red beans, and a drizzle of sweet gula melaka syrup. It's a refreshing and indulgent delight for taro lovers.
Durian Chendol. If you're a durian lover, try out this dish! The Durian Chendol boasts a delightful combination of sweetness, richness, and creaminess that will satisfy your cravings and leave you wanting more.
Yat Ka Yan Dessert
Opens: Monday, Wednesday, and Thursday (1:30pm – 10pm), Friday to Sunday (1:30pm – 11pm) 
Address: 190 Middle Rd, #02-08 Fortune Centre, Singapore 188979
With Chalk n Pencils now located in the heart of our bustling city, there are plenty of places where you can immerse yourself in retail therapy. These bustling shopping destinations offer an array of fashion boutiques, trendy stores, and lifestyle brands.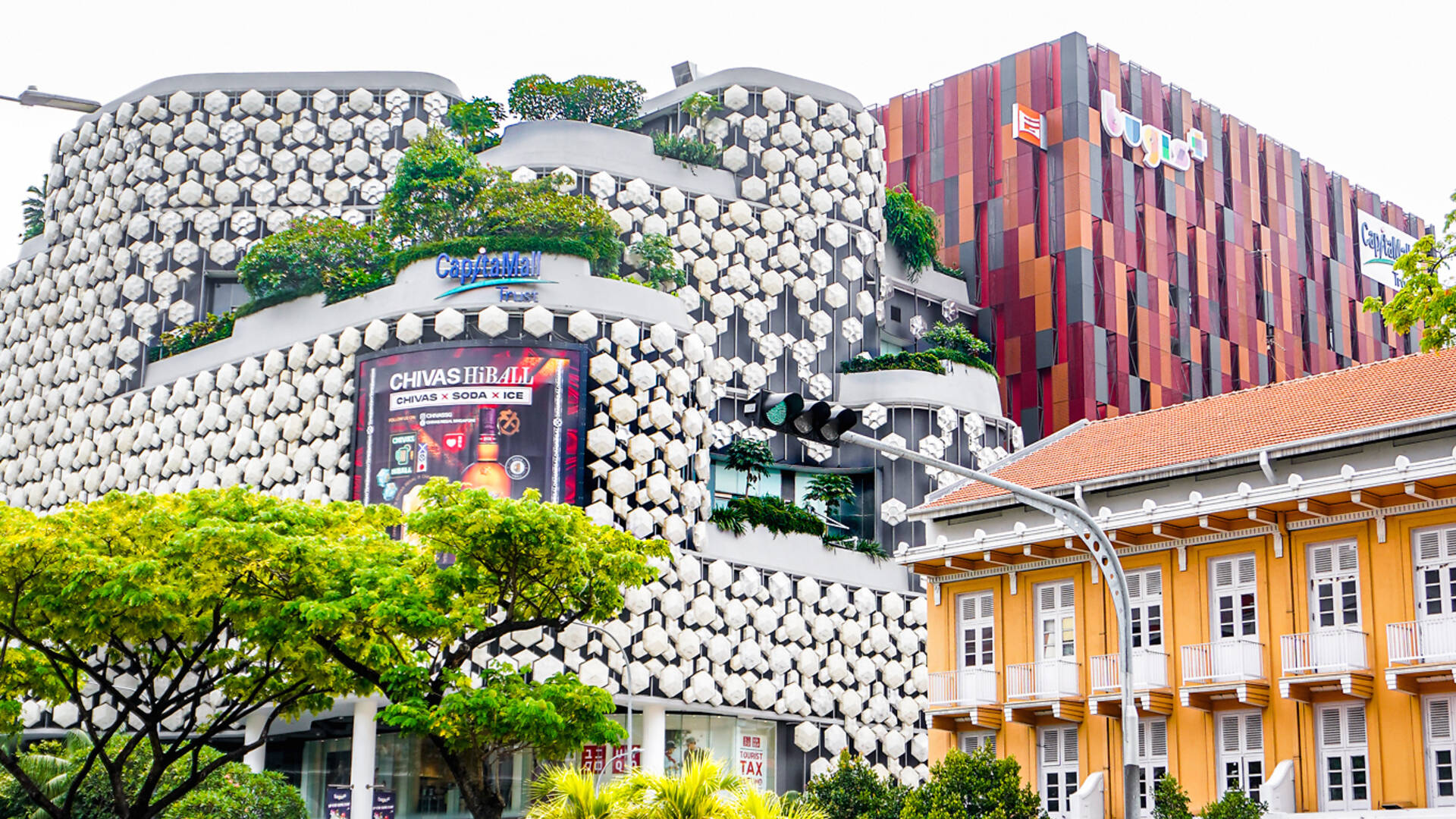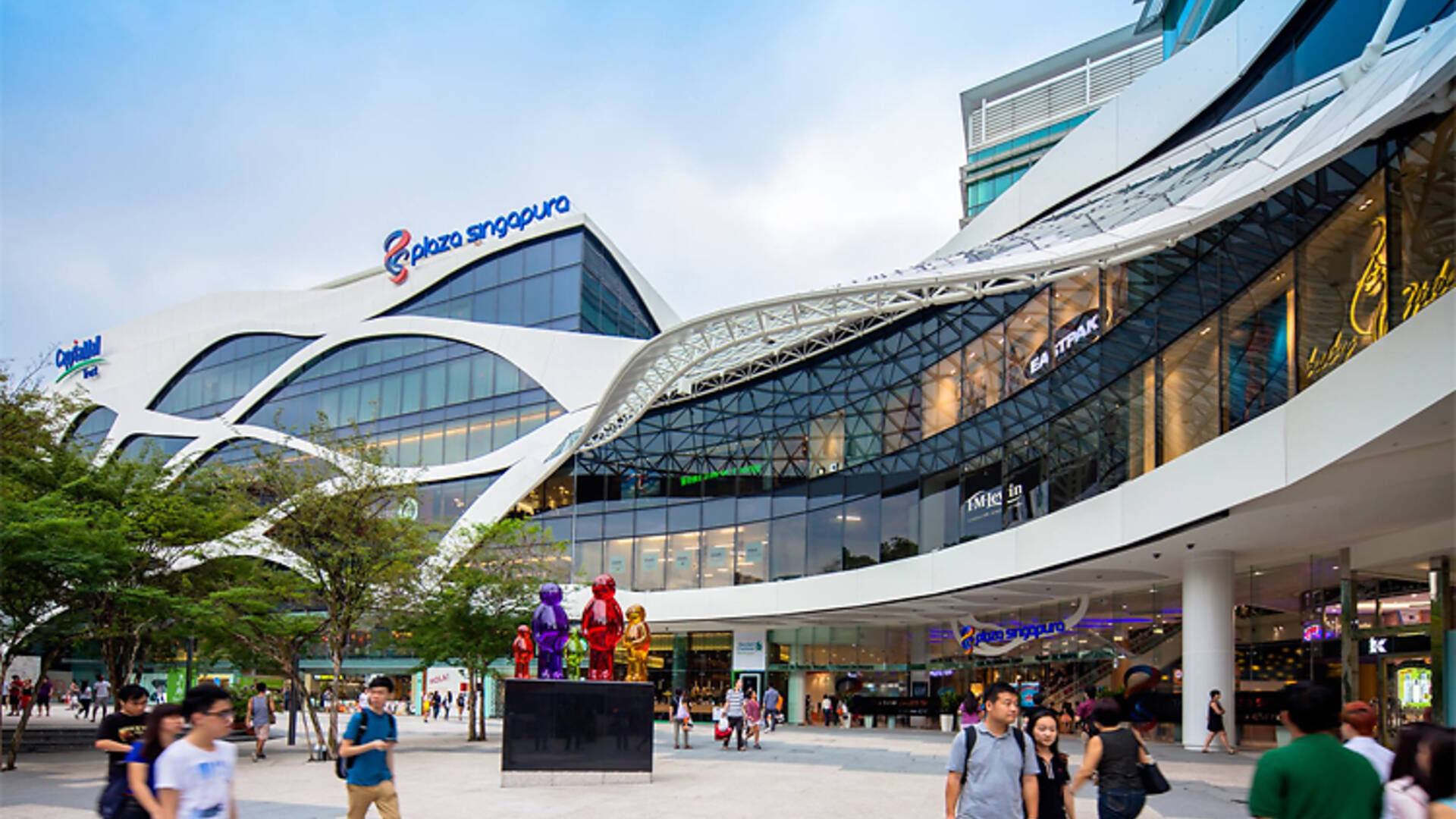 As parents, there's always so much going on and barely enough time for yourself to rest and recharge. While your kids are busy creating masterpieces, take some time off by indulging yourself in some pampering sessions. You deserve it Mama and Papa!
1. Healing Touch Spa at Hotel Rendezvous 

Healing Touch Spa provides a sanctuary of relaxation and rejuvenation. Step into this tranquil oasis and let go of the stresses of life behind and allow yourself to relax and heal. It offers a five different types of massage treatments and for just $55 per hour.
Opens: Daily (11am – 10:30pm)
Address: 9 Bras Basah Rd, #03-03 Hotel Rendezvous Gallery, Singapore 189559

Step into PlayNation Cafe where fun no bounds! Immerse yourself and let loose in a wide diverse of catalogues of board games and exciting X-box and Nintendo switch games.
Opens: Daily (12pm – 11pm) 
Address: 58 Prinsep Street, Singapore, 188686
Discover a world of creativity with us!
At Chalk N Pencils, we believe that creativity has no age limit. That's why we offer a wide range of art classes for all ages, from kids to adults.